If you had to pick one flavor to describe Michigan's U.S. 31, it might be "freshwater sea," spiced up by whatever's cooking on the beachside campfire. "Lakeshore all the way" was, after all, the early slogan of the pike that morphed into this scenic highway through prime vacation country. But there is some unexpected variety in this vintage taste mix. 
Petoskey, toward the north, might be a Hemingway daiquiri. The author spent much of his youth exploring the region's lakes and his early 20s romancing locals at parties and pubs — some of which still thrive. Traverse City tastes increasingly of trendy farm-to-table fare, Grand Haven of the pronto pups that draw lines nightly on the beach town boardwalk, Holland a toss-up between oak-aged Dragon's Milk Stout and saucijzenbroodjes — or another Dutch-inspired treat.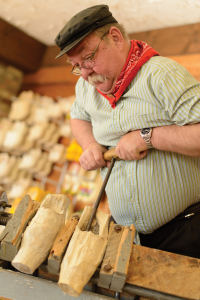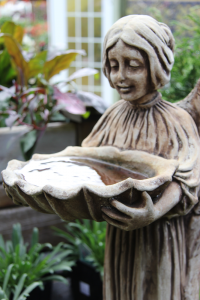 The orchards and vineyards thriving along the coast all make for a ready road-trip snack distinctly of the region. There's a heaping helping of the arts, whether via famed Interlochen Center for the Arts, the Bay View chautauqua or many galleries near Petoskey, or Saugatuck's Ox-Bow School of Art. There are thrills to sample: dune buggy rides, a winter luge run and destination roller coasters. And then there are the sunsets. Those taste simply of perfection. Here are 31 of the route's many flavors:
Mackinaw City: There's a true thrill of competition in the Jack Pine Lumberjack Show, especially with world champion pole climber Derek Knutson headlining competitions in climbing, chopping and log rolling.
Levering: A giant patriotic chicken gracing the front of barn-red Levering Café is your visual clue of what to order. The broasted chicken has legions of fans, as does the diner-style pie.
Pellston: Shopping tastes of adventure amid five floors of postcards, glassware, sportswear, furniture and more at Antiques, Art and Collectibles.
Alanson: Up-north perfect, with its towering lakefront windows, Crooked River Lodge offers loaner kayaks for exploring the Inland Waterway.
Bay View: Feel the presence of Helen Keller, temperance leader Frances Willard or orator Williams Jennings Bryan, all former guests of the Bay View chautauqua, while listening to modern-day Grammy Award winners, worship services or plays. Off-season, catch a horse-drawn sleigh over snowy streets.
Petoskey: Grab a stool in McLean and Eakin, a destination bookstore, score a copy of Hemingway's "Up in Michigan," then order lake-fresh fish and chips to enjoy on the City Park Grill stool Papa once favored.
"The orchards and vineyards thriving along the coast all make for a ready road-trip snack
distinctly of the region."
Bay Harbor: Greens that seem to float over Little Traverse Bay please the most sophisticated golf palate at Bay Harbor Golf Club. Or book a room at the inn and opt for yoga on the beach or some bison poutine at the Vintage Chophouse Wine Bar. 
Charlevoix: Grab a guide and stroll to the whimsical stone Earl Young homes with their wavy, sometimes thatched roofs that seem to have sprung from Middle Earth.
At John Cross Fisheries, pass crews hauling the day's catch and grab your road-trip snack of famed Three Fish Dip and crackers.
South of Charlevoix: Fisherman's Island State Park, south of town on Bells Bay Road, offers the taste of seclusion on one of the coast's longest stretches of sand beach. 
Pine Hill Nursery isn't just about flowers, though they make a great setting for live concerts and clever outdoor dining on food grown on site. 
Eastport: Beaches mean treasure hunt in this part of the state, for the dotted coral fossils called Petoskey. Stunning Barnes Park has enough of them to host an annual Petoskey Stone Festival.
Elk Rapids: Stroll the town lined by a sandy Lake Michigan beach and boasting destination cuisine, a vintage movie house and a city library patio with a view.
Traverse City: A former mental asylum that resembles a castle has morphed into the must-experience destination dining, urban winery, bakeries, galleries, trails and more of Village of Grand Traverse Commons.
Little Fleet offers local microbrews and seating for your meal from more than a dozen food trucks less than a block off U.S.31; it's also a good spot for a snack after a wildly popular local KaBrew (kayak to brewery) tour.
Interlochen: At Interlochen Center for the Arts, bunk amid talented artists (Norah Jones, Felicity Huffman and Josh Groban are grads), listen to rehearsals wafting through pines or pre-book a concert or class.
Honor: The classic Cherry Bowl Drive-in offers a twin bill, vintage cartoons and nothing racier than PG13, plus popcorn with real butter.
Beulah: Cherry Hut's cherry pie slices are so sweet/tart, flaky and delicious that Bon Appetit named them Michigan's must-eat food item.
Only Ann Loveless has won Grand Rapid's ArtPrize competition twice; see why and take some northern scenery home, art quilt style, from State of the Art Gallery. 
Bear Lake: Experience true mystery when you reach Joyfield Road, head two miles west to Putney and put the car in neutral at the bottom of the hill by Blaine Church. You'll zip up this Gravity Hill — or so you'll swear.
Manistee: The Victorian city's river walk is a must-stroll after a B&B (boat and breakfast) night on the S.S. City of Milwaukee, a restored 1931 craftsman-style ferry. Like the taste of fear? Each October, it turns ghost ship.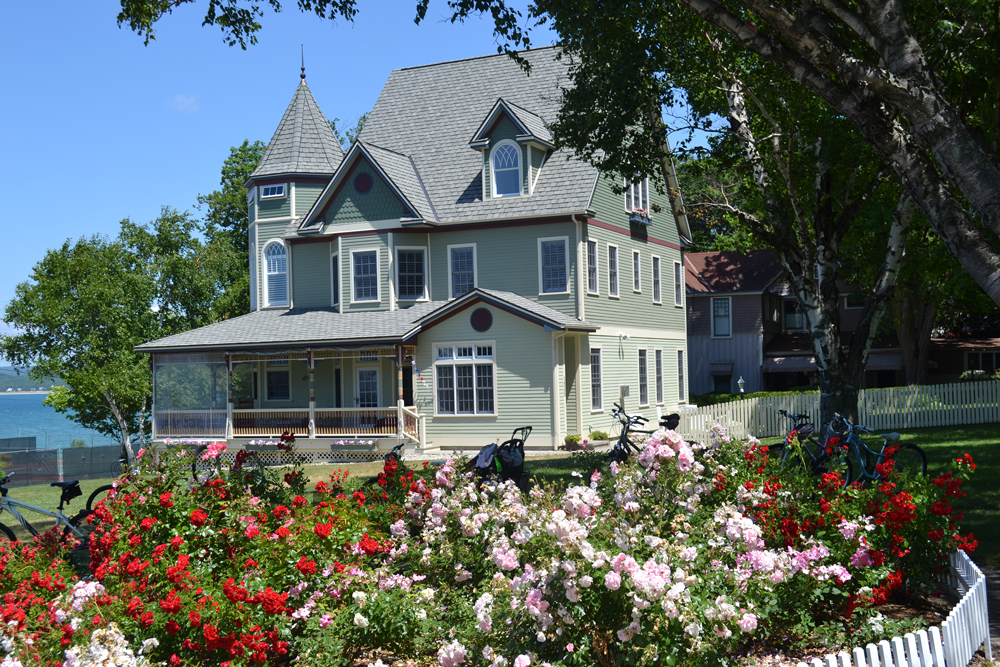 Ludington: Exit to Ludington State Park, and you'll enter a dune zone that feels part seashore, part desert, before reaching well-marked hiking and water trails past nesting eagles.
Hart: Grab the Hart/Montague Trail State Park just off the Hart exit, then start the optional 22-mile pedal past orchards, small towns and the fresh-made ice cream amid the cows at Country Dairy.
Muskegon: There are samples of cheese, lunch from taco trucks, even dance lessons at this lively Farmers Market, now the second largest in the state. 
Grand Haven: If there's time for just one sunset, plop into the soft sand and train your lens on the sun sinking behind lighthouse and pier at photogenic Grand Haven State Park.
Holland: Nelis's Dutch Village is your smorgasbord of Dutch history the fun way, via snacks, interactive dances, wooden shoes, rides and a petting zoo.
Saugatuck: Think roller coaster on the beach with hairpin curves and dune hill thrills and you have Saugatuck Dune Rides — jokes and history thrown in for good measure. 
South Haven: The Caboose Inn is just that — a real 1920s caboose turned B&B but with heated pool on site and beach within strolling distance.
Benton Harbor: See rotating exhibits or make art and sip wine at drop-in classes at stunning Water Street Glassworks.
Berrien Springs: Taste the terror in Lemon Creek Winery's Snow Moon ice wine or u-pick apricots, grapes, cherries and more.
Buchanan: Love architecture, plays and true community? Get a taste of all in a locally produced production at the circa-1865 Tin Shop Theatre. ≈
Written by Award-winning travel writer Kim Schneider who has visited nearly every corner of Michigan. – (Photography) courtesy of Traverse City; Jackpine Lumber Show; Dan Irving; Petoskey Area
Facebook Comments