The blogging world was just taking shape in 2009 when Shannon and Cortney Casey stepped into the local wine scene with MichiganByTheBottle.com. 
"We enjoyed visiting Michigan wineries and felt there were many that were under-appreciated and under-promoted, especially the ones outside of the Traverse City area," says Cortney, who, along with Shannon, is a certified sommelier.
Putting her skills as a newspaper reporter to work, Cortney (and Shannon) started writing articles, posting tasting notes, conducting interviews and shooting videos to promote the Michigan wine industry, while maintaining full-time jobs.
"We were shocked by how quickly it took off. There were tons of Michigan wine lovers who hadn't been united in a meaningful way before." 
And like the bubbles that dance to the top of the sparkling wine flute, the brand began to rise up. 
In December 2012, they opened a tasting room in Shelby Township, outside Detroit. It was the first tasting room in the state to bring previously unaffiliated wineries together in one retail location. Two years later came a Royal Oak location featuring eight Michigan wineries. Just this past summer, the Auburn Hills location opened to showcase a dozen additional wineries.
"For the most part, we've partnered with smaller wineries with little or no distribution," Shannon says. "We do have a couple of larger partner wineries in our new Auburn Hills location."
A visitor to a MBTB tasting room will be offered a series of flights and samples, poured in full-sized Riedel crystal glasses for optimum tasting, meant to introduce as many of the various products as possible. Michigan-made snacks like cheese, charcuterie, crackers, nuts, toffee and such can also be ordered to pair with the wine selections.
Not sure where to start? Trained staff at all three locations can guide the way. 
Maybe start with a glass of sparkling Leelanau Brilliant from Bel Lago Winery (Royal Oak), a blend of Cayuga white, Vignoles and Seyval blanc, with a bit of Muscat and a few other white varietals. Or something fun like the Aviatrix Passion by Chateau Aeronautique (Shelby Township), a late harvest Vidal blanc infused with cranberry. You'll even find a couple of ice wine options, including Wyncroft's Wren Song Vineyard Riesling (Auburn Hills).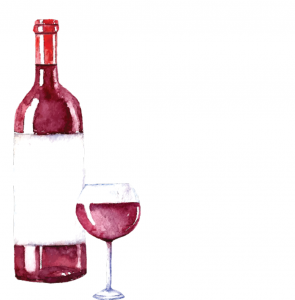 Entertaining the family for the holidays or looking for a gift for the hostess? MBTB has plenty of options.
"For the main feast itself, Pinot noir and dry Riesling are my go-to wines," Cortney says. "I always try to have at least one red and one white open to appeal to guests of all wine preferences."
In addition to running a successful website and three tasting rooms — complete with special events such as winemaker dinners, workshops and classes, book clubs and live music — the Caseys serve as wine judges and present seminars at events around the Midwest, including the Grand Rapids International Wine, Beer & Food Festival (Nov. 17-19). Shannon serves on the board of the Michigan Wine Collaborative while Cortney is a wine columnist and contributing writer for publications such as the Michigan Wine Country magazine.
"What started out as a quiet passion evolved into enthusiastic promotion through their website and now their tasting rooms, where they're building a base of loyal Michigan wine enthusiasts in the important Detroit wine market," says Karel Bush, Executive Director of the Michigan Grape & Wine Industry Council. "The wineries trust Cortney and Shannon, and we rely on them to assist in our mission of promoting the amazing wines and wineries around the state." ≈
Freelance writer Dianna Stampfler is president of Promote Michigan and resides in Petoskey.
Photography courtesy of Cortney Casey; thinkstock 
Facebook Comments