Endless View in Ludington – Great Lake Story 2018
---
There is a certain synergy that needs to happen when building on the water. Integrating a home into the natural surroundings in a way that is beautiful, sustainable and functional takes a special team of experts and professionals who understand the intricacies of waterfront living. Each year, the Great Lake Story features a team composed of a builder, designers, subcontractors and suppliers whose synergy produced a beautiful result that homeowners can enjoy for years to come.
As the tale of Bruce and Julie Lowing's "Endless View" home on Ludington's mesmerizing coastline unfolds, this chapter outlines some of the team put together by Scott Christopher Homes. "They bring experience and expertise that is needed to successfully build complex projects," Scott Christopher said, and together, they helped turn the Lowings' dream home into a reality.
"The established companies that we count on have worked with us on enough projects that there is no learning curve."
— Scott Christopher
The following sponsors were instrumental in creating a place where the Lowings could fi nd rest, relaxation and endless views, which we've been documenting through this year's Great Lake Story. You can learn more about our supportive partners through the websites or phone numbers listed below.
Belden Brick & Supply Company
In Michigan, Belden Brick & Supply Company has built a "rock-solid reputation" by taking a personal interest in each client's project, treating construction like fine art and working with impeccable craftsmen and the fi nest suppliers in the country to get the job done. The company has been a leader in the brick-and-stone industry for over 30 years, spanning five generations, and continues to set the standard for stone and masonry. Its innovative, high-quality products and valued relationships with craftsmen are integral to its success and continued satisfaction of its clients. With three showrooms, Belden Brick & Supply Company offers homeowners the ability to see the artful possibilities of natural materials up close and in-person. beldenbrickandsupply.com
Klingman's Furniture & Design
In the Lowings' home, contemporary furnishings blended effortlessly with the timeless design of the home thanks to Klingman's Furniture & Design. Since 1896, Klingman's has been synonymous with sophistication and luxury, and as Grand Rapids' premier home furnishings retailer, its reputation as a trusted source of style at an affordable price is unparalleled. Its West Michigan showrooms, located in Holland and Grand Rapids, are fi lled with every department, style and price point. The highly talented design staff is experienced and educated to help every homeowner create spaces they will love for many years to come. klingmans.com
Landscape Design Services
Designing a lakefront landscape presents particular challenges and great possibilities, something Landscape Design Services knows a thing or two about. After 50 years in business, the full-service landscape and design company is home to a team of 150+ dedicated professionals — one of the largest landscape companies in West Michigan — who are committed to creating designs in harmony with the natural surroundings and custom fit for each client's unique needs. The family company's growth has been fueled by one-on-one long-term relationships its designers and service staff have developed with clients, and it brings that legacy of trust and experience to each and every project. landscapeds.com
R&J Raven Doors
The front door is one of the most important features of any custom home, and in Endless View, its front focal point was built by the team at R&J Raven Doors. Specializing in exquisite, handcrafted wood doors, entry systems, windows and architectural elements for residential and commercial properties, which are made locally in Grand Rapids. Its designers work closely with clients and designers to transform ideas into real plans that fi t with any style and budget. When creating a memorable first impression is the goal, working with the team is a step in the right direction. rjraven.com
Buist Sheet Metal
Creating a home that's as structurally sound as it is beautiful is no easy task. That's why when it came to selecting a company for the home's metal roof and siding, a company with over seven decades of experience was the top choice. Buist Sheet Metal brought the clean lines and natural tones of the home to a whole new level, creating features that would require little maintenance without sacrificing design. The family company has built a legacy on tried-and-true construction methods and has worked on many unique and challenging projects, including historical restorations. It remains committed to its value of hard work and quality workmanship, and continues to excel as a leading provider of architectural sheet metal. buistsheetmetal.com
Hedke Painting
The outdoor spaces can be some of the most beautiful features of a waterfront home, and for Endless View, this was certainly the case. One of the most spectacular elements of the home is its rear deck, which not only offers amazing views of Lake Michigan, but is a work of natural beauty in its own right. The lakeside deck was outfi tted with Douglas fi r wood, stained by West Michigan-based Hedke Painting. Its rich color was selected to complement the shades of the lake and surrounding landscapes while blending in beautifully with the home's stone exterior. The company also created interior spaces just as breathtaking with its neutral, yet rich paint colors, which provided the foundation of the home's interior design. Phone (616) 813-8019, Tom Hedke
---
This Great Lake Story will soon come to a close with the full reveal of the Endless View home. Learn more about the path to completion and see all the photos from the project in our Winter issue, on newsstands and in subscriber's homes in November. You may also follow the Great Lake Story online at mibluemag.com.
---
Great Lake Story 2018 Sponsors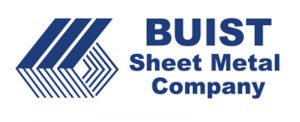 ---
Facebook Comments