If you're looking for a novel to take you away to an idyllic and familiar spot, consider Olivia Miles' "Meet Me at Sunset" (2020 ) or her "Summer's End," coming out this July. Both books, part of her Evening Island series, are based on three sisters  who spend time on historic Mackinac Island.
"When we visited Mackinac Island the first time, I couldn't believe how beautiful it was," says Miles, right, who lives in Illinois, just north of Chicago. "I don't think people realize how beautiful the Great Lakes are. We make it a point to return to the island every July." She and her husband and 11-year-old daughter like to stay at the Grand Hotel for five days. "The island is such an escape. That's why my readers like it; they feel like they're being transported to an idyllic small community."
Miles doesn't actually name the town in her books Mackinac (for creative liberty), but the location is heavily based on the island. She gets her inspiration from the things she and her family do on their summer visits. "I love to see how the locals live," says Miles, known as an expert in women's fiction and small-town contemporary romance. "We avoid the tourist areas pretty much," she explains. The family enjoys horseback riding, dining at The Woods restaurant, morning bike rides, exploring the British Landing area, and looking at all the pretty homes.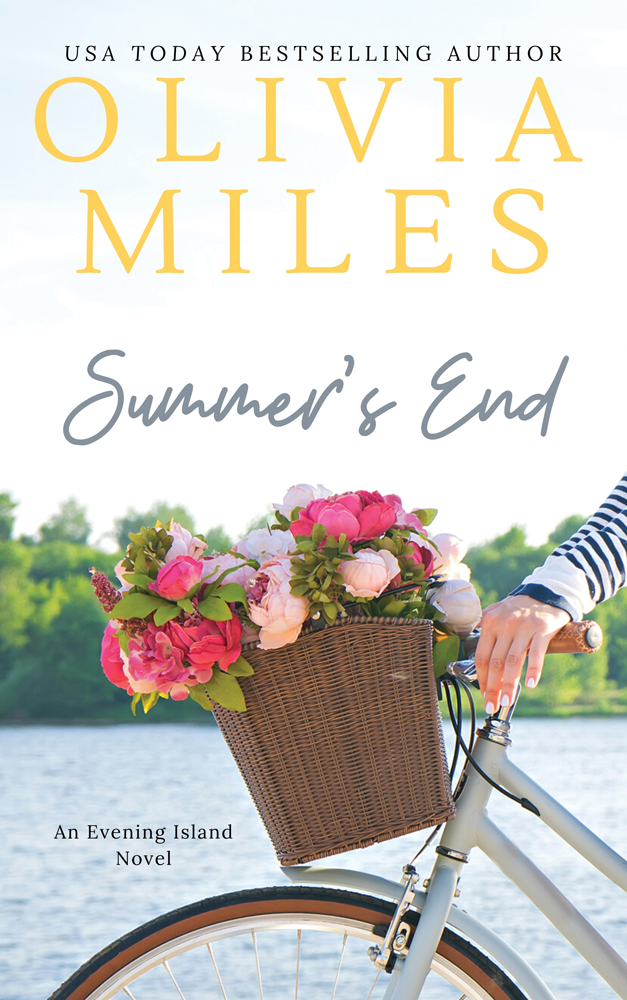 Readers of "Meet Me at Sunset" will, in fact, discover how one of the homes was passed on to three sisters after their grandmother died. The three sisters, each with their own life challenges, decide to visit the island and stay at the house. "Of course, I had to tweak it," Miles says. "The characters can walk across the street from their home to the beach, which isn't the case based on the homes I was inspired by." Although they're part of a series, the books are stand-alone novels and don't need to be read in order.
Miles wanted to be a novelist from the time she was a young girl growing up in a small town in Connecticut. "I asked for books for Christmas, not toys," she laughs. In 2011 (after she left a corporate career in the real estate arena), she decided to enter a Harlequin Romance Christmas story competition. "I had to (send in) one chapter, and I won!" she exclaims. Harlequin then asked for the full manuscript, which she quickly polished and submitted two weeks later. A few months after that, she got "The Call." That first book was published in 2013.
"I published two books with Harlequin before moving to Grand Central, which is an imprint of Hachette," she says.  She now publishes her books independently (Rosewood Press) and writes about five novels per year. "Summer's End" is her 30th novel. The full-time writer even finds time to read a book a week.
When she and her family visit the island again, who knows what she'll write? Perhaps a third Mackinac-inspired book will come to life. "The plan has always been to have at least three," she says.
If you're craving reading about other Michigan locales, be sure to check out Miles' companion series to Evening Island: the Blue Harbor series. "The completely fictional town of Blue Harbor is just a ferry ride across the water from the island," Miles shares. "The setting for this Michigan-based series was inspired by a compilation of small towns I've visited in the Great Lakes area. The seventh book (in this series) will release in May."
Read It!
Learn more: oliviamilesbooks.com. Her books are available in e-book or paperback formats from retailers such as amazon.com, barnesandnoble.com, and apple.com (Apple Books).
Facebook Comments