As you plan your summer travels, you might want to check your appetite before booking accommodations. That is, if your destination this year is one of Michigan's quirky food-themed festivals. From fried bologna to polka dancing in the potato capital to strolling Main Street in a grass skirt, Michigan has more than a few creative events to check out under the summer sun.
Paradise is an Inflatable Pool Parade
Did you know Michigan is home to one of the largest "trop rock" festivals in the nation? Cheeseburger in Caseville, named after the tropical rock Jimmy Buffett hit, "Cheeseburger in Paradise," has been delighting some 60,000 people every August with 100 events and 30 kinds of cheeseburgers for 20 years.
Set for August 10-19 in the tip-of-the-Thumb town, Cheeseburger in Caseville generates $250,000 in cheeseburger sales. Last year's winning burger? The Cristo — a third-pound cheeseburger with Swiss cheese on Texas French toast, with Canadian bacon, powdered sugar and dipped in syrup. casevillechamber.com
Potatoes and Polka
It's funny how traditions grow out of family history and delight for decades. That's true of the Posen Potato Festival, which celebrates the Polish origins of the first families to settle in the northern town.
A polka dance kicks off the festival. Posen, once known as the potato capital of the world, was built on potato farming, according to Lorraine Smigelski, treasurer for the Posen Chamber of Commerce. "Farmers used to get together after their potato harvest and talk about how successful it was," she said. "It kept growing until we made it into a festival weekend."
With no restaurant in town, local organizations host festival dinners. Visitors delight in potato pancakes, a potato dish contest, mashed potatoes, potato dumplings and more.
The 67th annual Posen Potato Festival takes place Sept. 7-9. posenpotatofestival.com/index.html.
Everything's Coming Up Melon
What do you get when you cross a cantaloupe with Michigan State University agricultural wizards? The Howell Melon, a hybrid created in the 1950s and grown by local farmer August Schmitt.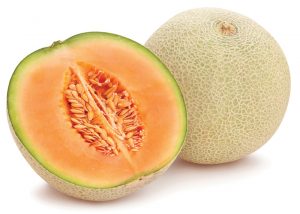 Since 1960, Howell has welcomed some 60,000 attendees to the Howell Melon Festival along Grand River Avenue every summer, offering melon ice cream, melon wine and a short-run melon-flavored craft beer along with craft vendors.
"It's kind of like a homecoming for people," said Nicole Kamienski, festival/special events director with Howell Area Parks & Recreation.
Taste the famous Howell Melon on August 17-19. More people come for limited edition melon ice cream, made by Michigan State Dairy and sold only at this festival. And you don't want to miss the Melon Roll — 50 kids rolling melons down the street as fast as they can. howellmelonfestival.com
I Now Crown You Queen of Bologna
What better reason to inaugurate an annual Bologna Festival in Yale since there's been a bologna plant there since 1906? Some 20,000 visitors flock to the tiny farm town to savor fried bologna sandwiches and laud the annual King and Queen of Bologna, and Prince and Princess of Hot Dog, too.
"We're a small schlocky town that likes to have a great time," said Barbara Stasik, 2004 Bologna Queen, who with her husband Tim, a past Bologna King, coordinates the festival.
Set for July 26-29, the Yale Bologna Festival features outhouse races and just about anything you can make out of the 2 tons of bologna provided by C. Roy, the last standing bologna producer in town. All the money raised goes to local arts and educational endeavors.
"It's a great little slice of small-town America," Stasik said. yalechamber.com/yale-bologna-festival.html
Facebook Comments