Lakemore Retreat Great Lake Story 2015
Introduction
---
Family has been at the heart of Bay Area Contracting (BAC) since Northern Michigan native and premier Grand Traverse area builder Dean Adams founded it at age 26 with his wife, Tricia, seven years ago.
The acclaimed company's personable customer-focused approach, full range of start-to-finish residential and commercial project expertise, budget-conscious ingenuity and commitment to excellence have also set it apart, earning BAC many coveted awards for Parade of Homes since its inception in 2007 and recognition from the region's HBA as Distinguished Builder of the Year for 2009.
This year — in partnership with BAC Design Group and the revered industry specialists shared here — lifelong water lovers Dean and Tricia Adams unfold their inspiration for Lakemore Retreat along one of Michigan's most inviting, striking shorelines and its picturesque new custom offerings: Two top-quality platform cottages tailored to treat present and potential clients overnight, and be enjoyed by the public as vacation home rentals that can be booked by the week.
---
Look for Chapter One of our next Great Lake Story, "Lakemore Retreat," in Michigan BLUE Magazine's 2015 SPRING Edition (April/May), available on newsstands the last week of March and by subscription (616- 459-4545; mibluemag.com).
Meanwhile, get acquainted and learn more online by visiting:
LakemoreRetreat.com
Facebook.com/LakemoreRetreatTC
BAC-TC.com
BACDesignTC.com
Amoinc.info
BulmannDock.com
CreativeKitchenstc.net
EPSsecurity.com
JonesConstructionGT.com
NorthwoodKitchens.com
OldMissionWindows.com
---
2015 Great Lakes Story Sponsors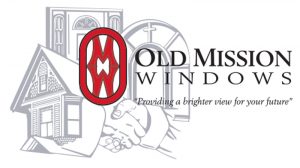 ---
Facebook Comments