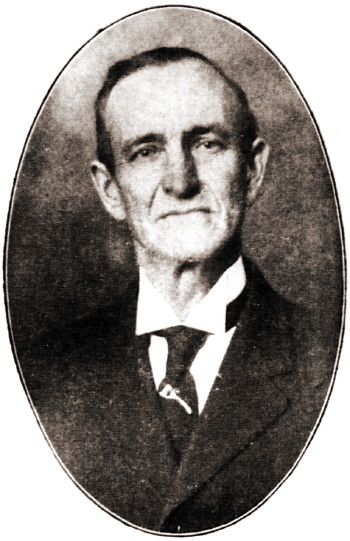 A true Midwesterner at heart, Webster Lansing Marble (1854-1930) was raised in the woods of Wisconsin, where he became an expert woodsman, hunter and trapper.
After moving to Michigan with his family as a teenager, he found a career as a surveyor and timber cruiser, scouting land for companies. An inventor by nature, his time working the land led to the development of innovative equipment that would be both practical and durable outdoors.
As a family man, Marble trekked north and landed in Gladstone, in Michigan's rustic Upper Peninsula. By the end of the 19th century, he would hold more than 60 patents, invent the "Universal Rifle Sight" and incorporate Gladstone Manufacturing Co.
The economic Panic of 1893 and the recession that followed halted operations. Not to be deterred, the ambitious entrepreneur founded the Marble Safety Axe Co. in 1898.
Among his most noted tools are the "Safety Pocket Axe," which is still widely sold and features a guard that folds into the handle.
His "Ideal Knife" became the prototype for all sporting and military knives through World War II. It was recently re-introduced after a 50-year absence.
The "Game Getter" was a pistol with a folding stock that transformed it into a long gun.
Nearly every hunter, soldier and Boy Scout in America for decades carried Marble hunting and fishing knives, waterproof metal matchboxes and compasses.
Marble was a calculated marketer, selling the dream as much as the brand. He used celebrity endorsements, promotional incentives and other strategies that launched him into the world of outdoor gear. In 1899, he traveled from the U.P. to New York City to exhibit at the Sports Expo at Madison Square Garden. He also relied on mail-order advertising, using slightly different addresses in each publication so he could track which gave him the best return on investment.
Marble became the go-to outdoor recreational supply company here and abroad. The company outfitted millions of hunters, anglers, campers and hikers, as well as the world's most noted outdoorsmen and adventurers during the early 20th century.
In 1913, former president Teddy Roosevelt carried Marble compasses into the Brazilian wilderness. Arctic expedition leader Robert Peary used Marble gear during his 1909 trek to the North Pole.
Aviator, explorer and fellow entrepreneur Charles Lindbergh carried a Marble knife, compass and matchbox on his first solo trans-Atlantic flight in 1927. These items are now on display at the Smithsonian.
Marble's rich history is explored in the "Inventing the Outdoors" exhibit on display through Sept. 11 at the Michigan Historical Museum in downtown Lansing (michigan.gov/museum). Visitors will find the famed safety folding axes, hunting knives, automatic fish gaffs and more.
Through the life of this remarkable Michigan inventor, the exhibit also takes a look at how we experience the outdoors and the origins of our desire for outdoor recreation.
Marble was inducted into the Sporting Goods Industry Hall of Fame in 1965.
Marble Arms (marblearms.com) still employs about 30 people in Gladstone, producing iron gun sights.
Marble's Outlet Store (uparchery.com) is an independent retailer offering a full line of Marble products, including many knives not often found elsewhere.
Facebook Comments